So there's a coffee snob in your life and you want to get them something coffee themed for Christmas. This can be a challenge. Most coffee snobs are pretty particular about the coffee equipment they want in their arsenal. But here's some gear that will have your friendly neighbourhood coffee aficionado beaming with pleasure rather than awkwardly checking the wrapping paper for the receipt.
There are some "don'ts" to keep in mind. Don't buy beans from a supermarket. Don't buy pre-ground coffee. If they're a real snob avoid novelty stuff like chocolate coated beans, and even Kopi Luwak (if you happen to come across some, some coffee people hate it).
Brewed Coffee
Many coffee snobs write off the possibility of cafe quality espresso based coffee at home – most domestic machines are incapable of producing the heat, pressure, and steam, required to produce top shelf drinks. You can always pick up a second hand commercial machine (which is what I've done), or invest in a prosumer model, but I'm guessing that's beyond most family Christmas budgets.
Brewed coffee is fun. Its like making coffee in a science lab. And its relatively cheap to get a home brew bar up and running.
A Chemex Kit
The Chemex

Get it in various sizes via Wolff Coffee Roasters.
The pouring kettle
Hario has had the monopoly on high end pouring kettles for some time with the Buono. A kettle that'll cost you close to $80, which looks like a beehive.

I searched around and found this nice little number for half the price, but it is currently sold out, there are some smaller alternatives on site there at homeloo.com.
This one looks a little steampunk…
But there's a new player in town… and its an electric kettle to boot. At $US49, plus postage, it looks the goods. It doesn't appear to be available in Australia yet. But add it to next year's list.
The Koava Kone
Paper filters are so passe. Brew in gun metal style with the Koava Kone. It tastes better, and it looks cool. They're $37.50 from Coffee Gear Australia, or $65 for a new improved model with smaller holes.
Alternative Brewers
Aeropress
Coffee giant syringe style. The aeropress is a relatively cheap and ingenious brewer. Very few people use it to make pseudo-espresso these days – it has come into its own as a quick and easy brew method perfect for travelling with. You can't take a Chemex on the road for fear of the glass smashing. The aeropress is plastic. Compact. And awesome.
$54 from Ministry Grounds. The Aeropress website has a bunch of other retailers.
Able Disk
The disk formerly known as the Coava Disk is laser cut, providing heaps of uniformly sized holes to replace paper filters. Its a top notch little tool and gives a cup with greater clarity than the paper filters. You can grab one from Ministry Grounds, Coffee Gear Australia, or from all over the interwebs.
It comes with a set of Aeropress instructions.
The V60
The Hario V60 is cheap and relatively easy. It just sits atop your mug. And away you go. Ministry Grounds is the place to go (though most speciality coffee retailers sell them), this clear one is just $15.
The Clever Dripper
Brewed coffee. Good brewed coffee. Can be a little finicky for the average home barista. The Clever Dripper is a no-fuss solution to home brewing.
You can grab one from Five Senses for $29.70. Or for $30 from Omars, international readers can grab one from Amazon for heaps cheaper.
Espresso Gear
Milk Jug
This latte art milk jug is a cracker, its what I use and its improved my latte art dramatically (though its still not great). It's slightly more from Talk Coffee, but they have other cool stuff and you can save on postage.
Thermometer
This is an incredibly clever little sticker. It is temperature sensitive. Accurate. And doesn't interfere with the flow of the milk like a metal thermometer.
It's $15.50 from Espresso Gear Australia who designed them. And, it's the same price from Ministry Grounds.

Tamper
Tampers come in all shapes and sizes and are one of the most important parts of the espresso routine. Getting one that fits snuggly in your filter basket is a must. And Coffeeparts has myriad options starting at around $60, which sounds expensive because it is. Everybody who goes into the tamper making business seems to start out aiming to bring the prices down, but instead maintains the status quo. But a nicely crafted tamper, with a nice weight, is part of the tactile coffee making experience.
Miscellaneous
Scales
Good coffee is science. Routine. Measured. The more repeatable the process is, the more consistent the results at the other end. Scales are essential for measuring the dose, and even the volume of the shot you're pouring. Ideally you'd get a set that measure to 0.1gm. But those seem impossible to find (unless you want a pocket set that only goes up to 250gm). So why not check out the range from Peters of Kensington. I like this one because they're red, not too fat, and only cost $16.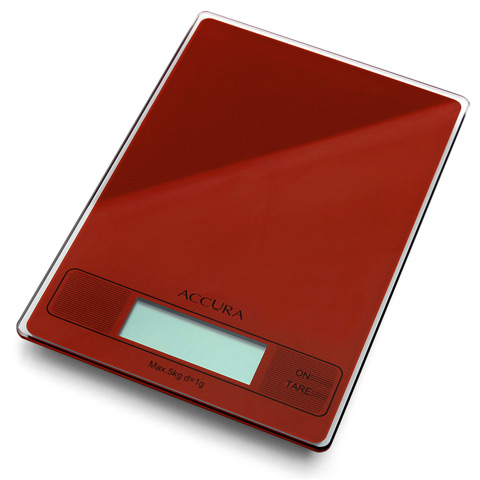 Travelling Grinder
I've got an array of hand cranked grinders, mostly for aesthetic reasons, including a few that look like pipe bombs, which I picked up in the bazaar in Turkey. They don't work so well, and they raise eyebrows in airport security lines.
The hario slim grinder is a winner for the road, its almost designed for that purpose. I think I'll be investing in one before my next trip. Grab it from Talk Coffee, or get the slightly larger version, the Hario Skerton, at Ministry Grounds, which offers a range of hand grinders.
Coffee Bag Sealer
This is clever. It makes all bags resealable and airtight
so that the whole beans your coffee snob friend enjoys, preferably freshly roasted, preferably by a discerning microroaster.
If you really have to go down the novelty path, why not get a mug. Which they can drink tea in. Because real coffee is consumed in beautiful cups. But here's a bunch you can peruse at your leisure.
And here's a couple of extras (though some coffee snobs reject the idea that drinking coffee is all about caffeine not the taste).
You could try this Caffeine is the antidote mug.
Or this Coffee Hero Comic mug…
Bean Scene Magazine Subscription
Bean Scene is Australia's leading coffee publication. It's a top read, and another measure of a quality cafe is having a pile of archived issues lying around for customers to read. They're having a $36 subscription special for Christmas. Don't miss out.
Espresso Quest – the Book
I was lucky enough to win a copy of this book, Espresso Quest, from Bean Scene. It is a really nice overview of the development of the specialty coffee scene in Australia through the eyes of one of its pioneers. A guy mysteriously named Instaurator. It features amazing photography, tips and anecdotes and is a pretty meta coffee table book (though not quite a coffee table book about coffee table books).
Barista Training
Coffee is all about learning. And most keen coffee industry types are excited about teaching others. Barista courses are fun, and usually involve consuming lots of coffee. Check out Veneziano's courses if you're in Brisbane (or Melbourne).
Beans
You can, of course, secure a bag of beans freshly roasted by me. Via the St. Eutychus coffee roastery. Orders between now and Christmas also buy seeds and beehives for third world people through Tear's Really Useful Gift catalogue.